Your Healthy Source for Living Well
Welcome to Whole You! It's a new bulletin from Nebraska Total Care that's made for you — the whole you! Four times a year, Whole You will bring you helpful topics and stories to help you live well and get the most from your health coverage. We hope you find something fun and interesting in each issue.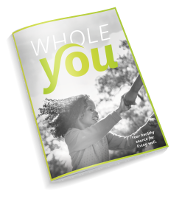 If you would like a printed copy of a member newsletter, please call Member Services. The phone number is at 11-844-385-2192 (TTY 711).